[originally published March 7, updated March 12 with links to recording of event and news coverage]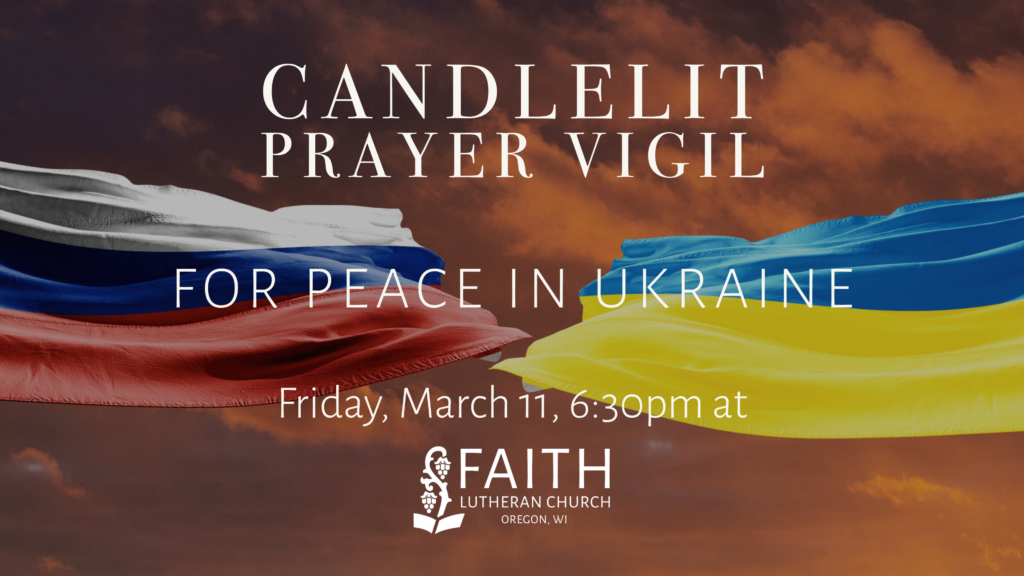 Faith Lutheran Church, Oregon, WI held a Candlelit Prayer Vigil for Peace in Ukraine Friday, March 11 at 6:30pm. 
A number of individuals with direct connections to Ukraine have been invited to speak. After hearing from them, we will join together and pray for peace. A free-will offering will be taken: All donations will be divided between various locations where the Ukrainian Lutheran Church (ULC) and its affiliated organizations are conducting humanitarian assistance.
Learn more about the Ukrainian Lutheran Church
A recording of the event and Prayer Vigil can be found here: https://www.youtube.com/watch?v=s4HUnvevBg4
Coverage of the event was provided by Channel 3000. View the coverage here.
Service folder for the Prayer Service: