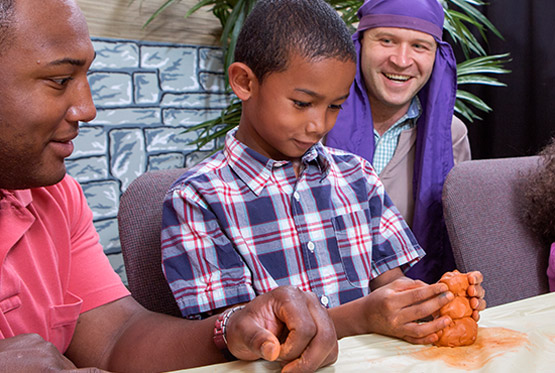 Join us on Saturday, December 9, 2023, from 4pm-6pm at Faith Lutheran Church for a unique, multi-sensory Christmas family event called "The Miracle of Jesus!"
Your family will step back in time to Bible-times Bethlehem, exploring Jesus' miraculous love in an interactive marketplace setting.
Kids and adults will be placed in a fully immersive experience where you interact with shopkeepers and discover surprising details about Jesus from Bethlehem characters such as the census taker, the wool trader, and the fisherman. Get ready to build memories as you follow the town map and collect stamps at each station, including "The Bakery," "The Spice Shop," and "The Stable."
During your travels, you will also create adorable keepsakes that will remind you of God's eternal love and help you grow closer as a family.
At one stop, the stable, you will experience a fun, interactive drama that retells the joy of Jesus' birth as we join to sing the angels shouting, "Gloria."