"Come and See"
– Jesus' words to Andrew. The first words spoken to the first disciple of Jesus. This Advent & Christmas season we invite you to "come and see," like Andrew, just how wonderful this Messiah truly is.
Celebrate Christ's Mass with us at Faith's Christmas Services in Oregon, WI.  In three different services – not in style, but in theme – hear from each of the three accounts of our Savior's Incarnation in Scripture.  We warmly welcome you to come to any, and we encourage you to come to all.
We know you will be richly blessed. Come and see your Savior!
Christmas Eve | 6:30pm – Dec. 24
An evening service of preparation for Christmas, with singing and prayer. This service is more reflective than Christmas morning and, while it tends to have the largest attendance, has historically been seen as the "warm up" for the next morning's service.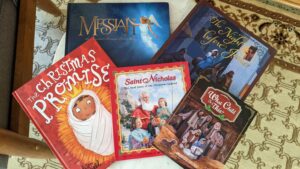 New first-time visitors to Faith will receive a choice of a free book (~$15 value), as our Christmas gift to you.  Some books include"The Christmas Promise," "Messiah: the Greatest Sermon Ever Sung," "St. Nicholas: The Real  Story of the Christmas Legend," "The Night before Jesus," and "What Child Is This?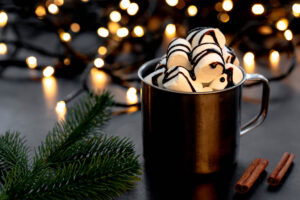 After the service, we will be serving Hot Cocoa and Marshmallows (even roasted over little open fires!).
Christmas Eve Midnight Mass (by Candlelight) | 11:00pm – Dec. 24
Purposefully late, purposefully intimate.  A different service than 6:30pm vespers.  This service will be a smaller gathering, candle-lit, and include the Lord's Supper, or Christ's Mass, as well as many familiar Christmas hymns.
Christ's Mass Divine Service | 9:00am – Dec. 25
Don't forget the Mass in Christmas.  Christ is born for us today in His Word and Sacraments.  This joyous service tends to be lightly attended but with a hearty emphasis on the Word made Flesh.
Advent Vespers | Wednesdays in December at 6:30pm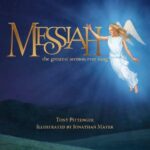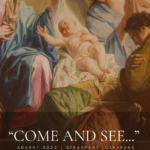 Peaceful candle-lit evening services centered on the theme "Come and See", preceded by a fellowship meal.
This year during the meal hour we will hear and see Handel's Messiah through a beautifully illustrated book.  Our services will focus on the experience of St. Andrew, the first Apostle called by Jesus, how he was invited to "come and see."
Read our Daily Advent Devotions Online
New Year's Day | 9:00am, Sunday, January 1

This morning we hear what happened eight days after Jesus' birth: Jesus' first shedding of blood on our behalf.
12th Day of Christmas Party | 4-6:30pm, January 5
Join us for a party with wassail, drinks, treats, and singing as we celebrate the final night of Christmas. Held at the Parsonage. Contact Pastor for address.
Contact Pastor for Information & Address
Feast of Epiphany Evening Service | 6:30pm, Friday, January 6

 
Epiphany, the celebration of the wise men visiting the young boy Jesus, is always January 6. This will be a full divine service.
Join us for the beautiful and robust message of Gospel.