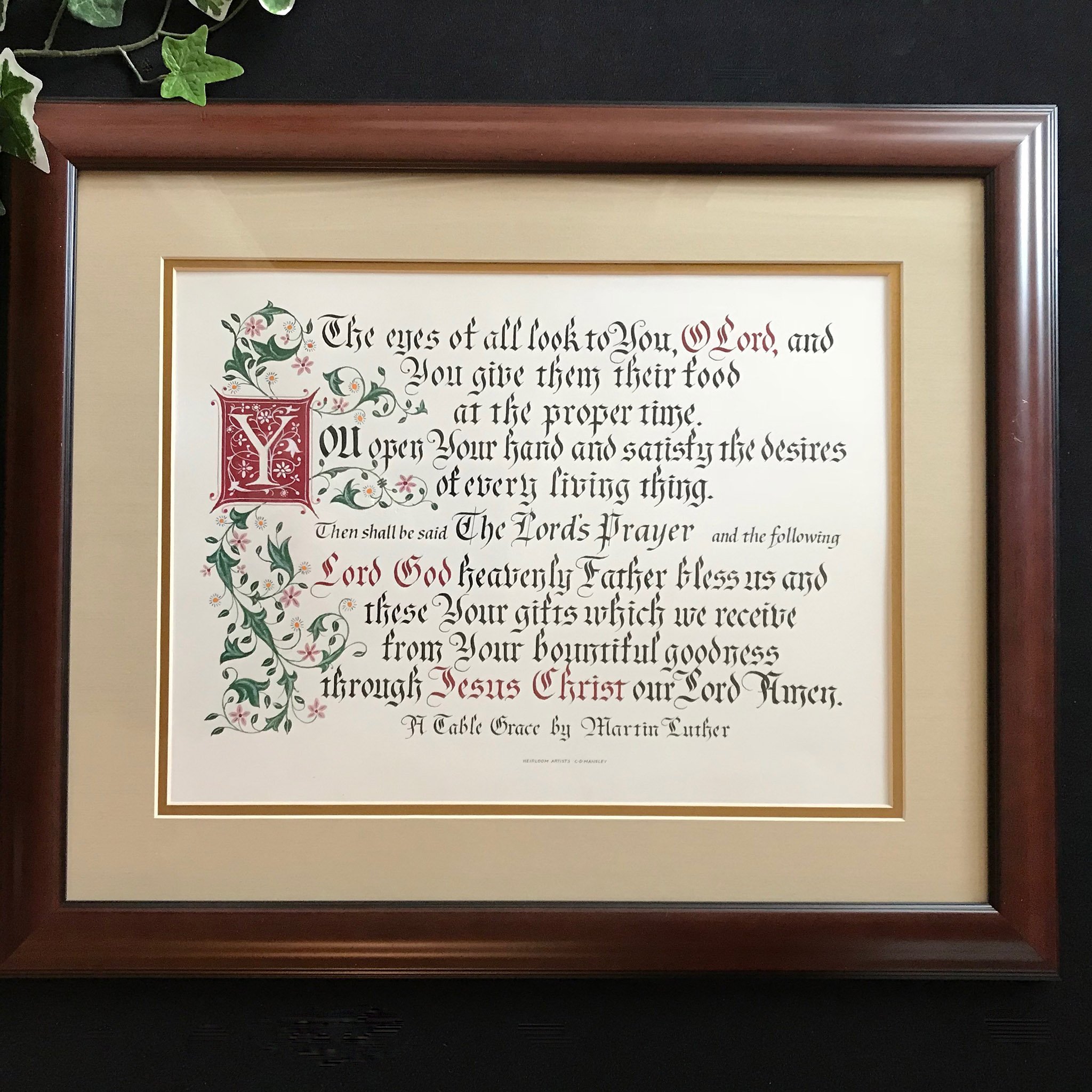 The eyes of all wait upon You, O Lord, and You give them their food in due season; You open Your hand and satisfy the desire of every living thing. (Psalm 145:15-16)
Vespers Service
Join us Wednesday evening at 6:30pm to give thanks to our God in an evening service of prayer.
A meal, provided by Faith's Council, will take place before at 5:30pm.
Stick around afterwards to help with decorating the church for Advent.
Duffle Bags for the Needy
We are accepting donations to put together duffle bags for those in need. The beginning of winter through Christmas is the time that churches get a lot of calls and requests for help. Can you donate any of the following items?
Bath towel
Face cloth
4 bars ofsoap
Scissors( for haircutting )
Band Aids
Roll of quartersfor laundry
4 pairs ofsocks
Pens and notebook
4 toothbrushes and toothpaste
Hairshampoo
Package ofcombs
Hand lotion
Disinfectant handwipes
Clorox surfacewipes
Soap dish
Several bottles ofwater
Bottle of aspirin and tylenol
Package of fruitchews
Can of Vienna sausages
Toilet paper (4 pack )
Laundry detergent
Sewing kit
Deodorant
Wallet
Chapstick
Duffel bag or backpack ( to store all
items)