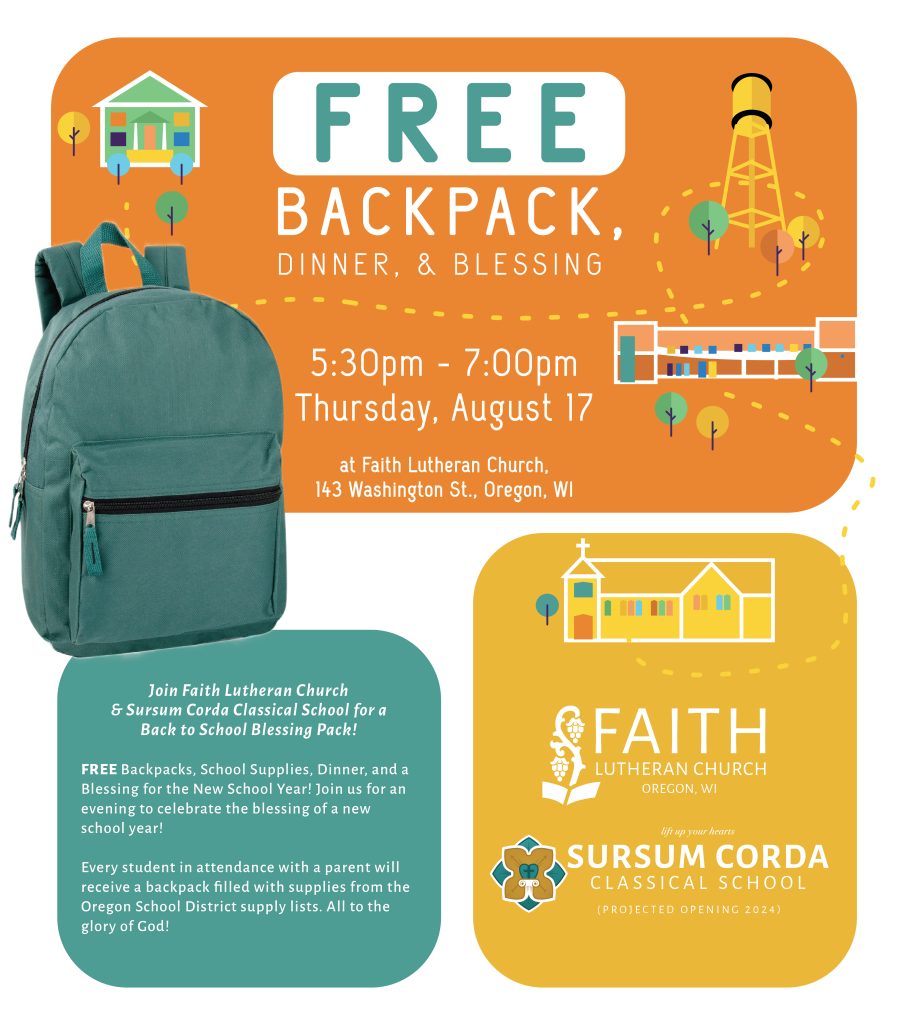 August 17, 5:30-7pm.
Join Faith Lutheran Church for a Back to School Blessing Pack! FREE Backpacks, School Supplies, Dinner, and a Blessing for the New School Year! Join us for an evening to celebrate the blessing of a new school year! Every student in attendance with a parent will receive a backpack filled with supplies from the Oregon School District supply lists. All to the glory of God!
RSVP
RSVP to our Backpack Giveaway and Dinner so we can make sure we have enough supplies for everyone!
(Faith members: Volunteers are needed to help give away school supplies and host a hot-dog & chips meal for our community here at Faith. Contact Pastor Hendrix if you can help)