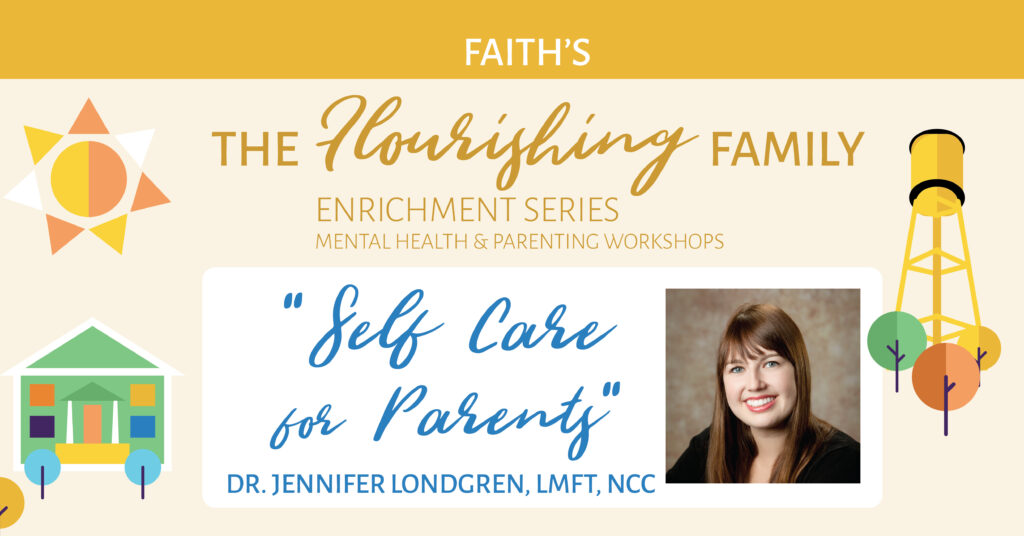 Monthly during the summer, Faith Lutheran Church, Oregon, WI is hosting "The flourishing Family" Enrichment series. We will feature guest speakers on a variety of mental and spiritual wellness topics that any family can use.
On April 24 at 10am, we will have a workshop titled "Self Care for Parents: Strategies for thriving through Covid-19" by Dr. Jennifer Londgren, LMFT, NCC, Assistant Professor; Coordinator, Alcohol and Drug Studies at Minnesota State University, Mankato.
About the program: Families are feeling stressed now more than ever. Unknowns about safety, education, mandates, and conflicting views leave us feeling overwhelmed and out of control. In this presentation, Dr. Jennifer Londgren will define self-care and why it is needed. She will outline barriers we face to effective self-care and specific patterns we engage in that lead to us feeling overwhelmed. The presentation will give 5 strategies that will help you develop emotional resilience through covid-19.
May – TBD
June – TBD
The series will be free.
Childcare will be provided in the nursery.
The program takes place in the sanctuary, with adequate distance. Refreshments will be provided.