Even among Christians the season of Advent seems to get skipped over. Sometimes in our eagerness to defend against a culture war "Christmas" we do ourselves more harm than good, because we lose sight of the peace that Advent gives.
At Faith this year, we're trying something new: a "DIY Advent Kit." It is a kit designed to bring Advent back into the home.
The Advent Wreath (typically 3 purple/violet candles and 1 pink/rose candle) was a tradition that originated in the home. Only in recent centuries did it find its way into churches. And when the church took it in, like many other things, it came out of the home.
With our kit, we hope to reverse that. Here's what our kit includes:
Advent Candles
Each of our kits includes 4 small candles. Our family used these candles last year, lighting them as we did our devotion after dinner each night, and the candles lasted the entire season (We just found them again and used what was left to light our church centennial themed pumpkins for All Saints Eve!).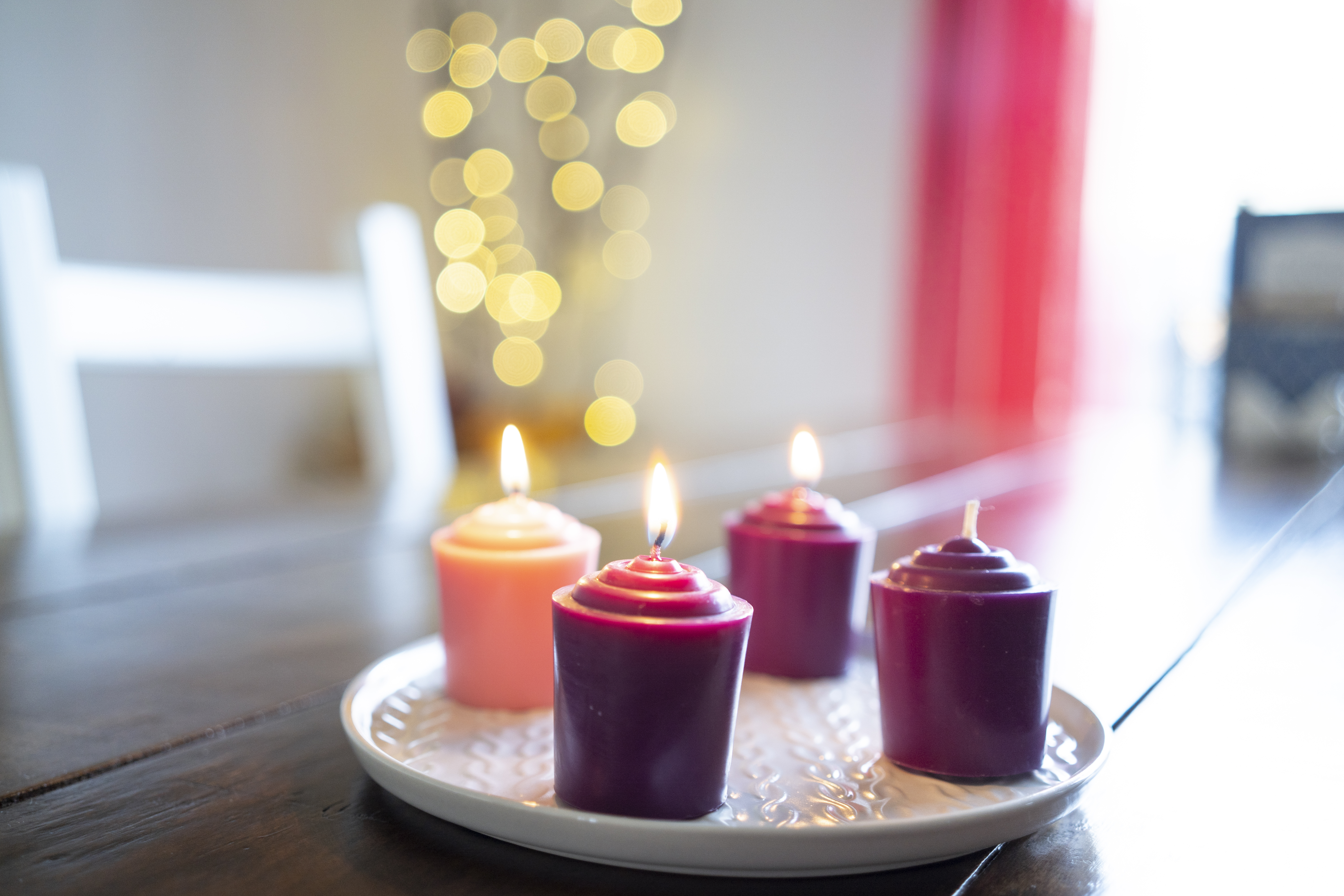 Custom Advent Devotion Book
Also included in the kit is a devotion book produced by our church that ties in with the lessons we're hearing at church each week. This church year, our sermons will be based on the Old Testament lessons. So inside the book for each day there is a suggested Old Testament reading for Advent, along with a simple discussion question or two.
In addition, each book contains activities, recitations, and prayers for families to go along with our Children's (Pre-)Christmas Program, which is based on the hymn "O Come, O Come, Emmanuel." Each verse of the hymn is based on an Old Testament name for Jesus, so it fits perfectly with our Sunday Advent themes!
Advent Hymns
Despite department stores playing the Christmas favorites immediately after Halloween, the Christmas season doesn't start until the night of December 24 and lasts for 12 days. The music of Advent is different than Christmas. Some beautiful music has been all but forgotten.
Rather than listening to 'Rudolph' ad nauseam, slow down and enjoy the music of Advent. Here is an Advent Spotify Playlist curated specifically for families at home. Below are chief hymns for each of the weeks of Advent.
Advent 1 (December 2-8)
Advent 2 (December 9-15)
Advent 3 (December 16-22)
Advent 4 (December 23-24)